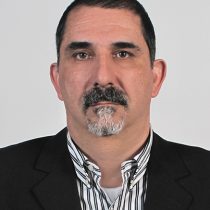 Christos has been working as a Real Estate Agent since 2006.
He studied Hotel & Tourism Management in Switzerland and caries with him an experience of 13 years in the Tourism industry.
Christos through his 20 years working experience, meeting people from all over the world with various backgrounds, has enable him to an open minted and confidence person in dealing with clients.
He has gain a huge experience in the islands Real Estate market, and as an experienced agent he understands clients needs and expectations as sellers and prospective buyers.
As a founder of Selective Cyprus Properties, is the next step to his vision for a larger number of satisfied clients.
---
Contact Details
---
Send a Message